On 21 March, the 'Why Europe Matters – Youth Speak Up' event took place in Brussels, gathering 34 young people from across Europe, to engage in a dialogue with policy-makers and business representatives. Among the participants were Anatolia College IB students, Michail Diamantis and Dimitrios Efthymiadis.
During the event young people presented ideas on how to improve quality education, youth employment and security in Europe to a high level jury composed of several MEPS, ministers, CEOs and Chairmen (Nestlé, SAP, Philips and Solvay).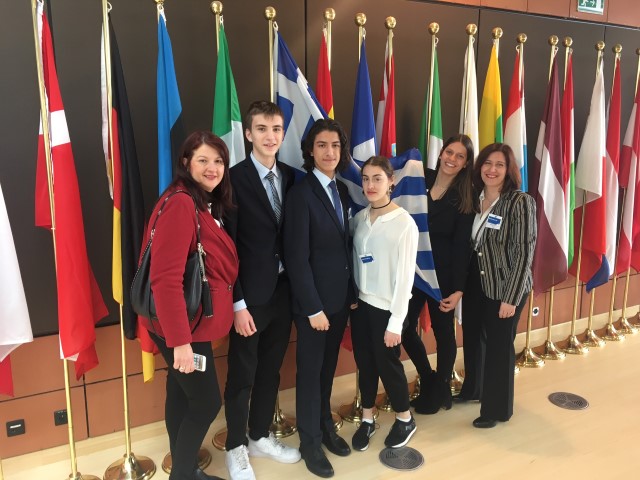 The participants came up with innovative solutions on how to develop mentoring schemes for young people, to establish a European foundation to support startups, to implement specific workshops to integrate migrants, to embed entrepreneurship education programs in schools and universities as well as to create an educational cyber security team within ENISA to raise citizens' and companies' awareness.
In the CYO team (Creating Your Opportunities) consisting of young people from Greece, Portugal, Bulgaria, Spain, Netherlands and Finland, the problem of youth employment in Europe was discussed. Team members suggested a university course, providing students with entrepreneurial skills, culminating into a business idea and an actual business plan. This business plan would be uploaded into a European database-website to allow for companies to identify real opportunities in assisting students materialize their ideas into an actual business.