Anatolia's benefactors play a crucial role in our organization's ability to survive and thrive. They are individuals, groups, and foundations who understand the value that Anatolia College offer to the community and the leading role it plays as educational institution. In 2016 Anatolia College honored with the Carl C. Compton Award the John S. Latsis Public Benefit Foundation, whose contributions and generous support have made a significant difference to the College.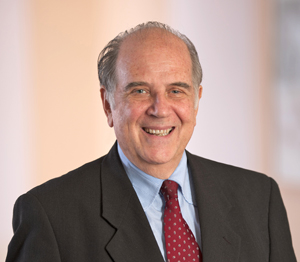 How does the John S. Latsis Public Benefit Foundation view Anatolia and its role in Greek society?
Anatolia College is one of the best primary and secondary education institutions in Greece, and it remains on the forefront of educational innovation with initiatives such as the Center for Talented Youth in Greece that established two years ago in collaboration with Johns Hopkins University. The fact that out of all the private schools in Greece, Anatolia's scholarship program is the largest and most comprehensive solidifies its position as a beacon for equal opportunities and access to high quality education.
How does the Foundation view its support of Anatolia's educational mission in the context of a country in crisis mode for the last 8 years?
In a country in which brain drain, budget cuts, dropout rates, and at risk youth are becoming commonplace, institutions like Anatolia act like a force field against despondency, disillusionment, and dejection. On an annual basis, we support students from financially disadvantaged backgrounds to receive high quality educations, to acquire top prospects for entering a distinguished university, and to become the future decision-makers of Greece.
What goals do our institutions share and how do these motivate you to provide financial support to Anatolia College?
Our grant-making strategy in the education strand breaks down into two fundamental objectives: First, provision of access to education and, second, consistent improvement of the quality of education available. The foundation's support for the Anatolia College student scholarships fund addresses the first objective, allowing exceptionally gifted students who would not otherwise be able to afford tuition at Anatolia to do so. Concerning the second objective, our more recent grant has supported the newly established Center for Talented Youth at Anatolia, providing deserving students with creative learning opportunities beyond the limits of the regular educational system.
How has the crisis impacted the Foundation and its goals?
When the social and economic effects of the recession started, the Foundation recalibrated its funding agenda so as to provide more support for the more vulnerable and marginalized individuals in Greece. However, we believe that real systemic change is best brought about when a broad range of issue areas are funded while civil society, state and private institutions work together.  Therefore we seek to support both the most capable, inventive minds of the current generations offer assistance to the most marginalized. Today, we remain steadfastly committed to fostering change and diversity, as well as promoting innovation and collaboration – a mission that is only made possible by our inspiring grantees, whom we are extremely proud to call partners on this challenging journey.
(First published in the spring 2016 edition of "The Anatolian" publication